In Memoriam
MTTA Inc. and the Master/slave Conference remember our board and staff members and volunteers that we have lost.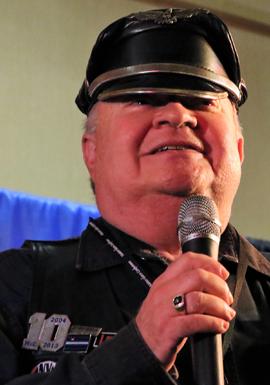 Master Tip
Master Tip McGuire from New York City passed away in September 17, 2018. Master Tip was s one of seven individuals who attended all 15 MsC and for the last nine years of his life he volunteered as our Tally Master for the Northeast Master/slave Contest.
In New York City, he belonged to the Iron Guards, GMSMA and MAsT New York City. He was always active in the community and helping everyone. At MsC 2009, he received the Master Heart Award and in 2017 he was granted the Sir Steve Community Service Award.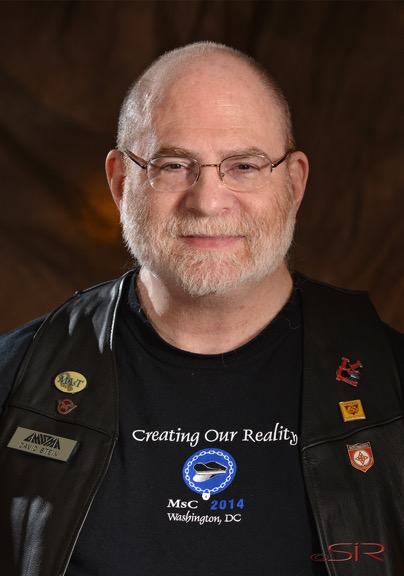 slave david stein
slave david stein was an iconic figure in the Leather, BDSM and Master/slave Community for several decades. slave david began his journey as a slave back in 1977. In 1981 he co-founded the New York's Gay Male S/M Activists, GMSMA. Among his early achievements, he coined the safe, sane and consensual mantra as part of the organization statement of purpose, which was embraced by the SM community.
slave david was part of the faculty of the legendary MAsT 99 event in Atlanta, after which he co-founded the MAsT New York City. He has authored several books, in particular 'Carried Away" and more recently "Ask the Man Who Owns Him".
slave david was involved with MsC since its beginning in 2004 as a presenter and supporter. He also served as a member of the Education Committee. He was instrumental in the MTTA History Project that resulted in the publishing of the anthology, "Our Lives, Our History" in 2016. During MsC 2016, he received the Guy Baldwin Master/slave Heritage Award 2016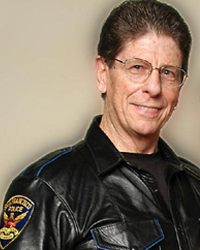 Master David
Master David served as Vice-president of the Board of Directors of MTTA, was a faculty and staff member of MsC for the last decade and also is remembered as the Senior Counselor for the MTTA Academy. He was the recipient of the Master Heart Award 2008 and the Master Jack McGeorge Excellence in Education Award 2016. He was also Deputy Director of MAsT International.
Master David passed away on July 5, 2017 at age 77. Since his passing in 2017, the Saturday evening "Our Traditions Live!" Program at MsC is dedicated to him every year.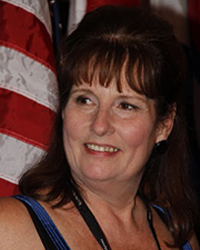 Lady Lynette
Lady Lynette was the Associate Producer of the Master/slave Conference since 2009, a member of the MTTA Board of Directors since 2008 and Deputy Director of the MTTA Academy since 2009.
Lady Lynette passed away on March 3, 2015 but she will live in the hearts of those who she touched during her journey. Lady Lynette was the recipient of the Master Heart Award 2012. Posthumously, she received the Guy Baldwin Master/slave Heritage Award 2015. That same year, MsC created in her honor the Lady Lynette Leadership Award.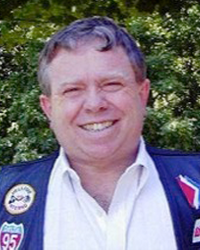 Master Jack McGeorge
Master Jack McGeorge, a leader in our BDSM community in Washington and the nation, passed away on August 18, 2009 after undergoing heart surgery.
When MTTA and the Master/slave Conference were founded in 2004, Master Jack was there to assist with his wisdom and his experience. He served on the Board of Directors of MTTA during a three-year term from 2005 to 2008, holding the office of Vice-President. When his term was over, he continued serving MTTA as a Special Advisor to the President and the Board.
He was also a faculty member of Master Taíno's Training Academy, another program of MTTA, where he presented a class for the last time on July 12, 2009, a month before his passing.
Master Jack and his then slave raven competed for and won the Northeast Master/slave 2005 title and represented our region at the International Master/slave 2006 Contest. His title vest was donated to the Leather Archives and Museum.
The MTTA Family will never forget our beloved friend and brother, and he will be one of ours forever.
To recognize his lifetime devotion to education, the Master/slave Conference granted posthumously to Master Jack the first "Excellence in Education Award 2009". The award was received by his survivors: his son Alex and his slaves elizabeth and justin. To immortalize his memory, the Award has been named after Master Jack and will be known as "Master Jack McGeorge Excellence in Education Award".
The following is an edited biography from his former partner, Lolita Wolf. From New York City:
"I am who I am. I am not ashamed of who I am — not one bit."
Harvey "Jack" McGeorge passed away on August 18, 2009. He was 59 years old. The quote above is what he said when the Washington Post outed him in 2002 when he was a weapons inspector with U.N. Monitoring, Verification and Inspection Commission (UNMOVIC). He did offer his resignation to Hans Blix, who had known of his BDSM from the beginning. Blix refused to accept his resignation. Jack was a former Marine, a munitions expert, a sharpshooter and a chemical and biological warfare expert. He had his own consulting company, Public Safety Group.
Jack was a bondage enthusiast and a metal bondage collector. He acquired his first pair of handcuffs when he was eight years old. His first explorations with others came while he was in the Marine Corps and, then later, in Mensa. He was a founding member and an emeritus board member of Black Rose in DC and served in several capacities including Chairman of the Board, President, Secretary and Co-chair for BR10. Additionally he had been a member of TES, GMSMA and Delta where he had served as a chief DM.
Jack was also passionate about latex, role play, teaching and activism. He taught on a wide variety of topics for many groups and events over the years. Jack served for five years on the Leather Leadership Conference board, was the Co-chair for LLC2000 and an Emeritus Board Member. Jack was a past Chairman of the Board of National Coalition for Sexual Freedom and served as Chair for the CARAS Board.
Over the past dozen years, Jack explored a passion for Master/slave dynamics. He established a household, the Order for Discipline and Service. He was greatly influenced by monastic and military structure and developed household manuals, uniforms, brochures, and a household philosophy. Jack and slave raven held the Northeast Master and slave title in 2005.
His community awards included:

Black Rose Vaughn Keith National Education Award in 1998
Dr. Anthony F DeBlase Professor of SM Arts and Letters in 1999
Pantheon of Leather Mid Atlantic Regional Award in 1998 and 2000
Black Rose Elder Award in 2000
Pat Bond Community Service Award from TES in 2003
Pantheon of Leather Man of the Year Award in 2004
~Lolita Wolf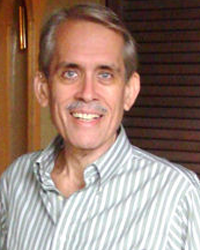 Sir Steve Desdier
Sir Steve Desdier was one of the unsung heroes of MTTA, Inc., producer of the Master/slave Conference. After attending Master Taíno's Training Academy in November 2003, he overheard Master Taino talking about incorporating MTTA prior to beginning the first Master/slave Conference in 2004. Sir Steve, who was an accountant in San Francisco and an expert with non-profit organizations, immediately offered his assistance. Thanks to his devotion and hard work, MTTA became a non-profit organization approved by the IRS in 2004.
But Sir Steve did not stop there. He offered his accounting services pro-bono. In 2005 he became a member of the Board of Directors of MTTA and was elected immediately as its Treasurer.
On December 7, 2008, Sir Steve lost his second battle with cancer and passed away peacefully in his hometown of San Diego, California. Three weeks before, while in a hospital in San Francisco, Sir Steve put aside his discomfort and pain to tell Master Taino, who was at his bedside, that "we have to continue educating."
Sir Steve was very active in the leather community of the city by the bay, where he is remembered and missed.
In his honor, the Master/slave Conference created a new award in 2009, the "Sir Steve Community Service Award," to be given annually to recognize individuals with a demonstrated lifetime commitment to our community.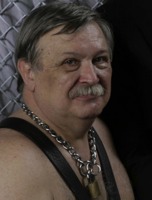 slave william "bill" o'neill aka "slave bruno"
slave bill was an active member in the DC area BDSM community for many years. In November 2004, slave bill attended Master Taíno's Training Academy and immediately became one of the most dedicated volunteers of the Master/slave Conference. Slave bill was always ready to volunteer for whatever was needed, before and during the event.
On September 23, 2008, slave bill died of a heart attack while driving to visit his Master in the Midwest. Slave bill's final, ultimate act of service and volunteerism was the donation of his body for scientific research.
His Master named him as "slave bruno" and he always called himself like that to honor his Master.
To honor him, the Master/slave Conference established in 2009, the "slave bill Volunteer Award" an annual award presented each year at the MsC.