MsC 2019 - Our Journey Continues
The Master/slave Conference (MsC), is the largest, longest and most comprehensive educational event solely dedicated to Master/slave relationships. Owned and produced by MTTA, Inc. - an educational non-profit organization - MsC takes place every year over Labor Day Weekend becoming a five day-four night event with more educational and network opportunities than other events of this nature.
Speakers
The Keynote Speaker for Friday evening will be slave Rick, author of Jolted Awake and the slave for Master Skip Chasey for two decades.
For the "Our Traditions Live! Program on Saturday night, we will our own Blue Frost, Northeast slave 2017 and International slave 2018.
Finally, for the Master/slave Flag Breakfast on Monday morning will be Guy Baldwin, a therapist, author of "SlaveCraft" and "Ties That Bind" and International Mr. Leather 1989.
Northeast Master/slave Contest
MsC is home of the Northeast Master/slave Contest which takes place on Sunday, September 1, 2019. The winner will represent our region at the International Master/slave Contest 2020 in Dallas, Texas!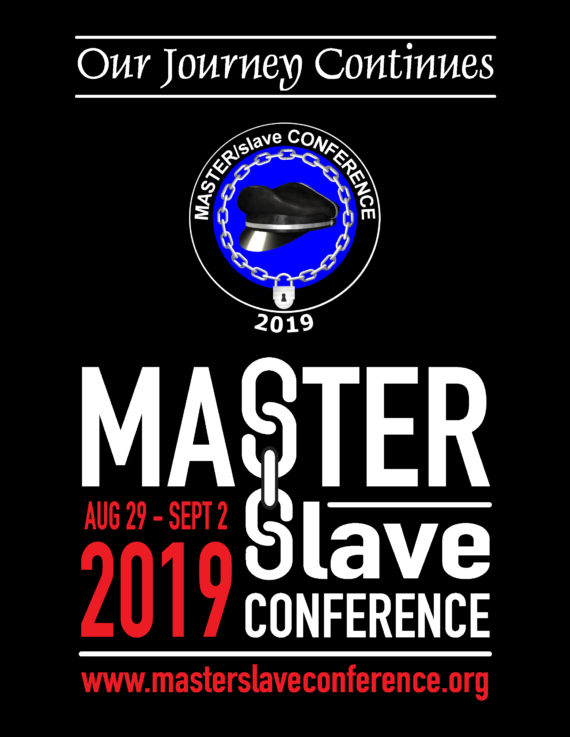 Join the FUN
In 3 SIMPLE steps
Founded in 2004, MsC has grown to over 500 attendees annually. MsC is the premier educational event on Master/slave relationships and the home of our M/s community.
More about MsC +

REGISTER Online
Online Registration

$200

until August 21st

More Info +

BOOK your Hotel
$102 MsC rate for Westin Tysons Corner

BOOK TODAY
space is limited

Hotel Information +

REVIEW the Schedule
Pick your classes for MsC 2019

Get the lay of the land before the EVENT

Download Schedule +