Home
STATEMENT FROM THE MTTA BOARD OF DIRECTORS & THE MsC EXECUTIVE COMMITTEE
As a non-profit, all-volunteer organization, MTTA has been producing the Master/slave Conference since 2004.  So, it's extremely difficult and painful for us to cancel our event this year.  However, the uncertainty and risks surrounding the COVID-19 pandemic have forced us to act proactively and cancel our event.
Following the recommendation of the Executive Committee of the Master/slave Conference, the MTTA Board of Directors has approved the cancellation of MsC 2020.  This action is being undertaken to:
fulfill our ethical responsibility to protect the health of our attendees, volunteers, presenters, speakers and staff
to heed the call from federal, state, and local authorities
to follow the CDC recommendations
to protect our attendees and presenters from making plans and arrangements that are sometimes costly to cancel
The Executive Committee will start working immediately on plans for MsC 2021 at our new venue, the College Park Marriott Hotel & Conference Center.  The theme for MsC 2021 will be "Celebrating our Diversity."  We will do our very best to keep the speakers, judges and presenters who had been booked for 2020.
We look forward to seeing our entire MsC family attending our event in 2021!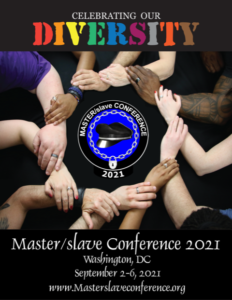 Celebrating Our DIVERSITY!
MsC 2020 is produced by MTTA, Inc., a 501-c-3 all-volunteer non-profit educational organization.  Founded in 2004, the 17th edition of this highly educational and unique event will take place over Labor Day Weekend in the Washington DC Metro Area.  
Education, Networking and History!
The largest gathering of Masters and slaves
The premier educational event on M/s
The most diverse event. Everyone is welcome
Five days/four nights of education, networking and history
Home of the Northeast Master/slave Contest
Home of the Carter Johnson Leather Library
MsC 2020 will include a diversity of educational opportunities on Master/slave relationships presented by national, regional and local educators:
Workshops
Intensives
Panels
Conversations
Roundtables
Service Stations
Northeast Master/slave Contest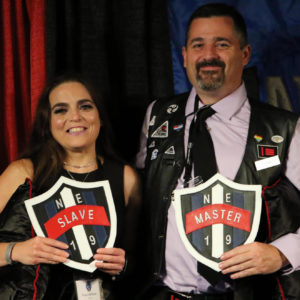 MsC hosts since 2004 the Northeast Master/slave Contest and the titleholders represent the region and our event at the International Master/slave Contest in Dallas in March 2021.
Contestant pairs from the 13-state and DC that are part of the US Northeast region and the provinces from eastern Canada can compete for the title. The deadline to submit applications is July 15th.