The Bar Card Project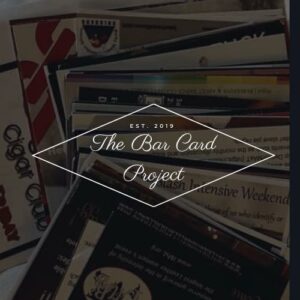 MsC is proud to add The Bar Card Project to our growing number of exhibits. This new project was founded by Master David Mack, International Master 2019.
MsC 2022 will be the first time that The Bar Card Project will be displayed to the public.
The Bar Card Project's mission is to gather, catalog, and display bar cards from events, clubs, and businesses that support the leather, kink, BDSM, LGBTQIA+ communities. 
We are currently in the beginning stages of this project and could use your help in acquiring bar cards. If you have any that you would like to add to this project please contact Master David.