Voices Showcase
MTTA, Inc. and the Master/slave Conference proudly presents:
VOICES SHOWCASE
May 15, 2021
12 - 4:30 pm EST - Virtual Event
Join us Saturday, May 15 for two diverse panel discussions, the first spotlighting transgender voices, and the second featuring Black women in our community. Come with open hearts and minds as we continue this educational series highlighting the wide array of lived experiences in our community.
How to Register
Your contribution directly benefits members of the community by funding scholarships to the Master/slave Conference for those who cannot afford to attend otherwise.
Please donate what you can when registering. (MTTA, Inc. is a 501c3 so your full registration can be written off as a charitable donation if desired). A zoom event link will be emailed to each attendee after registration.
Schedule
12 – 2:00 pm Transgender Panel Discussion
2:00 – 2:15 – Break
2:15 – 4:15 pm - Black Women Panel Discussion
4:15 – 4:30 - Wrap Up
---
Panelist
Transgender Panel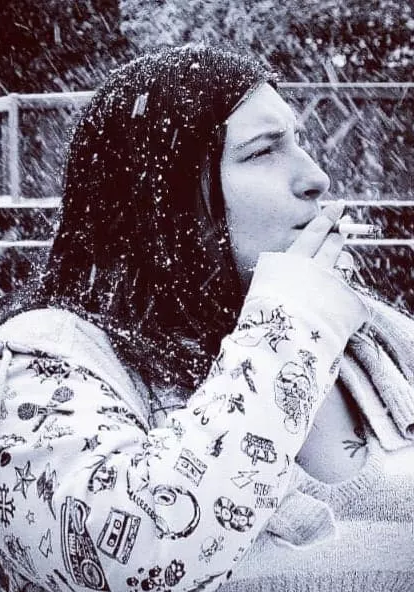 Devyn Stone is a self-awareness and BDSM educator, author, and alternative lifestyles coach. He dreams of globe trotting and helping folx achieve the connections they desire, while they learn themselves more deeply.
He believes in diversity not division, and actualizes that idea by promoting strongly affirming spaces and interactions. Devyn has a passion for giving and receiving education - his favorite topics are psychology, negotiation, consent, relationship construction, and organization.
His "Quick Reference" books covered affirming gender, creating protocol, negotiating authority in relationships, and more. He is the Founder of Pragmatically Kinking, where members discuss the practical aspects of BDSM, and THRIVE, a virtual conference dedicated to the intersection of mental health and BDSM.
Devyn's been actively practicing authority transfer dynamics since 2004. Today he lives in Dallas, TX with his property, Guan Xuan, who is unquestionably devoted to his will. Devyn is an extrovert, a Sons of Anarchy fan, and a foodie.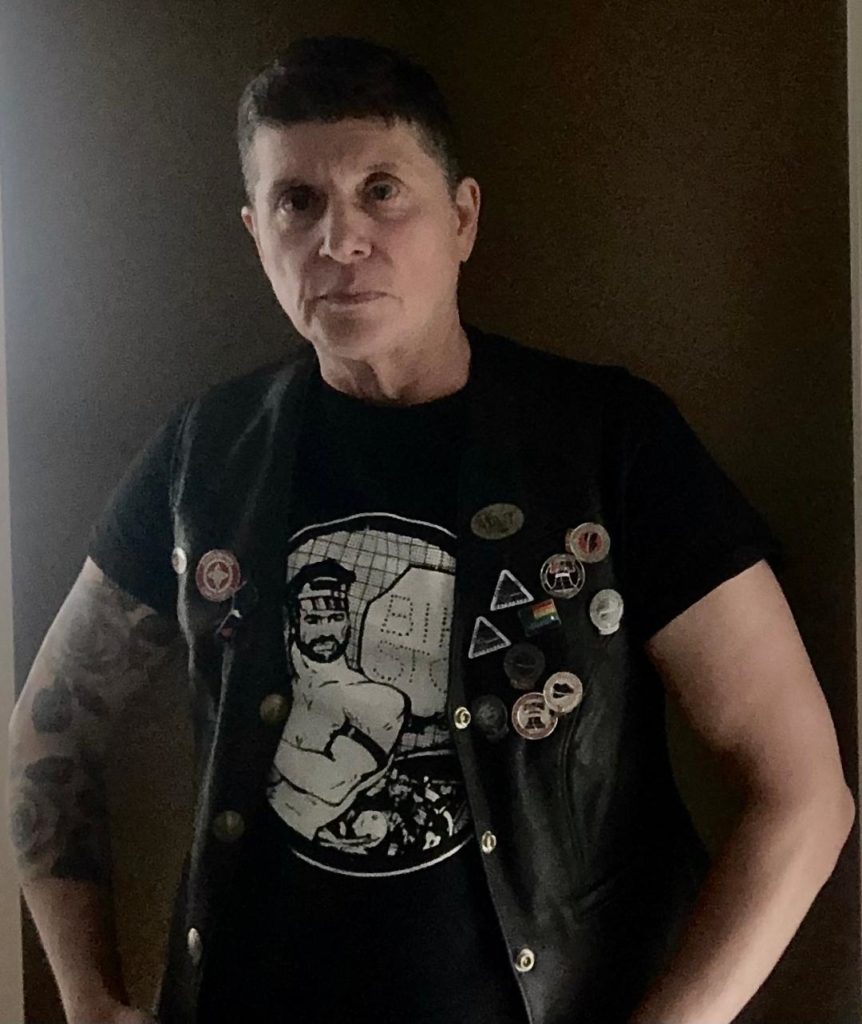 Blu entered the lifestyle seven years ago playing the hand that life dealt him, as a female presenting, masochistic submissive. He emerged years later as his authentic self : a trans man, Top, Dominant. He credits his amazing transformation on BDSM practices which encouraged deep self- exploration combined with more traditional therapeutic modalities. Blu is a graduate of the MTTA Masters Class 27 and the Butchmann's Experience. He is a member of Wilmington MAsT and is a regular attendee of MsC and the MsGathering. He has a passion for whip work and can often be found in a dungeon creating cathartic S/m scenes.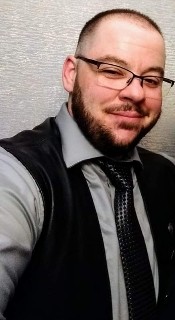 Master Dylan has been involved in the community since 2013 and is the proud owner of three slaves: ren, sera and colin. His leather family is located in rural Western New York. Master Dylan has presented at MsG 2019, the Baltimore Playhouse and MsC. At MsC 2018 he was awarded the Masters Heart Award. His main areas of interest include polyamory, gender, and mental health and wellness.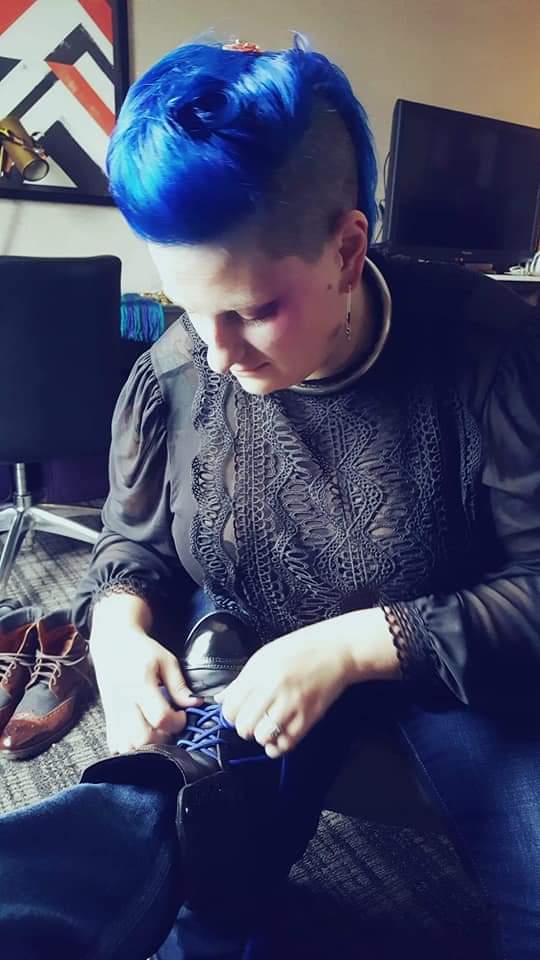 His victor is a devoted slave to his Master, Sir Luke. his perspectives include ideas of intersectionality, education, and reducing stigmas around mental health. His genderqueer expression of self is an anchor to their feelings of authenticity and empowerment. Sir Luke and his victor are the 2019- current Southeast Master/ slave and held the Florida Power Exchange title from 2016-17. They speak often about the radicalization of Queer Leathersex, the power of the choices we make, and about practical relationship tools to navigating mental health in power exchange relationships.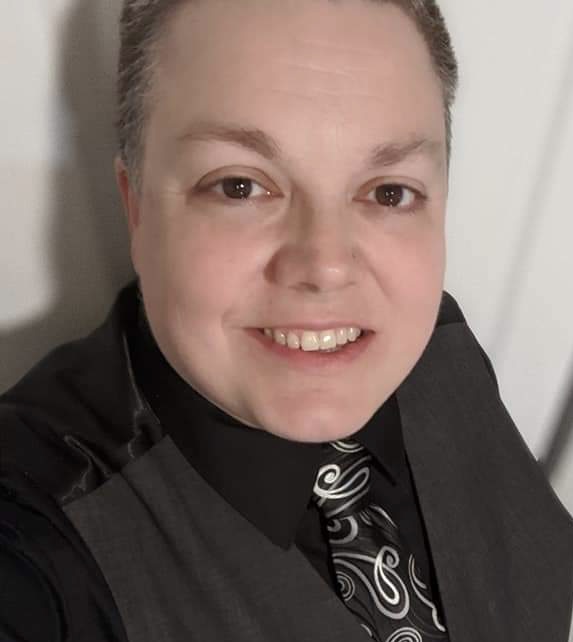 Alex is a genderfluid polyamorous geeky switch leatherboy and otter who has been in the leather and kink worlds for over a decade. Long before that, Alex began developing a specialized form of sadomasochism through retail management and customer service training. He has traveled across the country and has taught, fundraised, coordinated, judged, moderated, produced, and volunteered for many events and created others, having the opportunity to work with many talented individuals and organizations.
Alex is originally from and started in Leather and kink in the Mid-Atlantic region before transplanting to the Southeast. He served as Mid-Atlantic Leatherwoman 2017 and was a Mid-Atlantic Regional Pantheon of Leather nominee. He is owned and collared by his Ma'am Flossie, in service to his three cats, Daddy to his girl Mel, and has a wonderfully eclectic group of chosen siblings who help him to stay in trouble.
---
Black Women Panel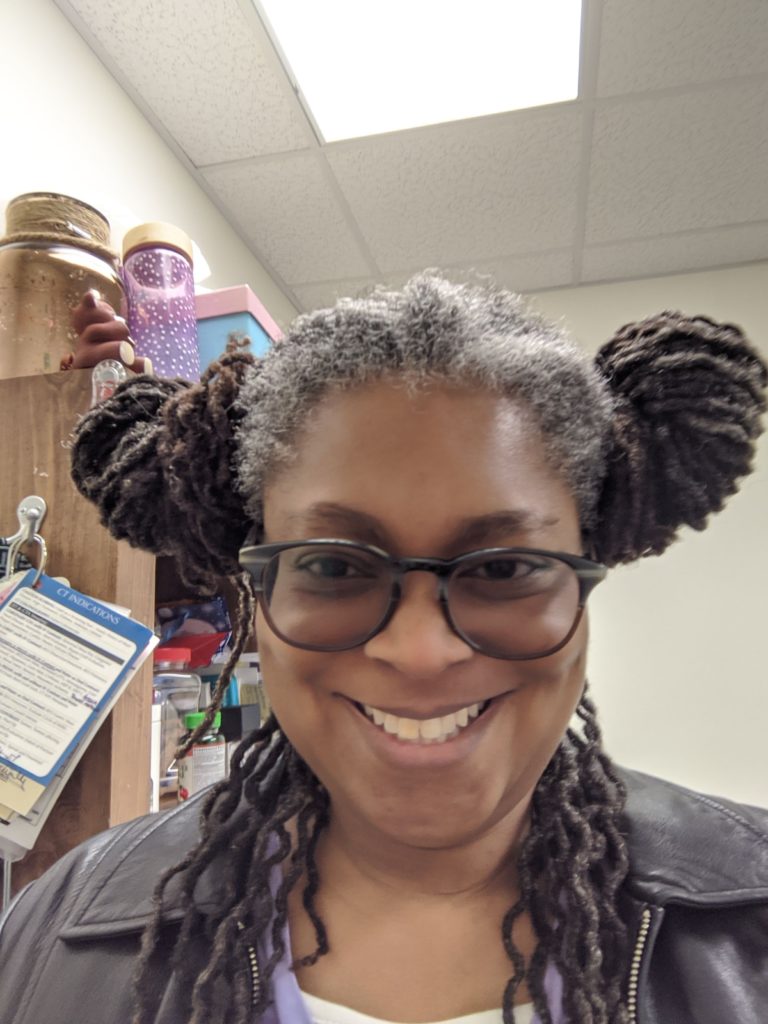 Doc Coral can often be found at events educating the community on the importance of Preventative Health and Mental Well-being, STD's and HIV prevention. She is a card-carrying Feminist and proponent of Girl Power but respects other people's choice not to do the same. (She/Her)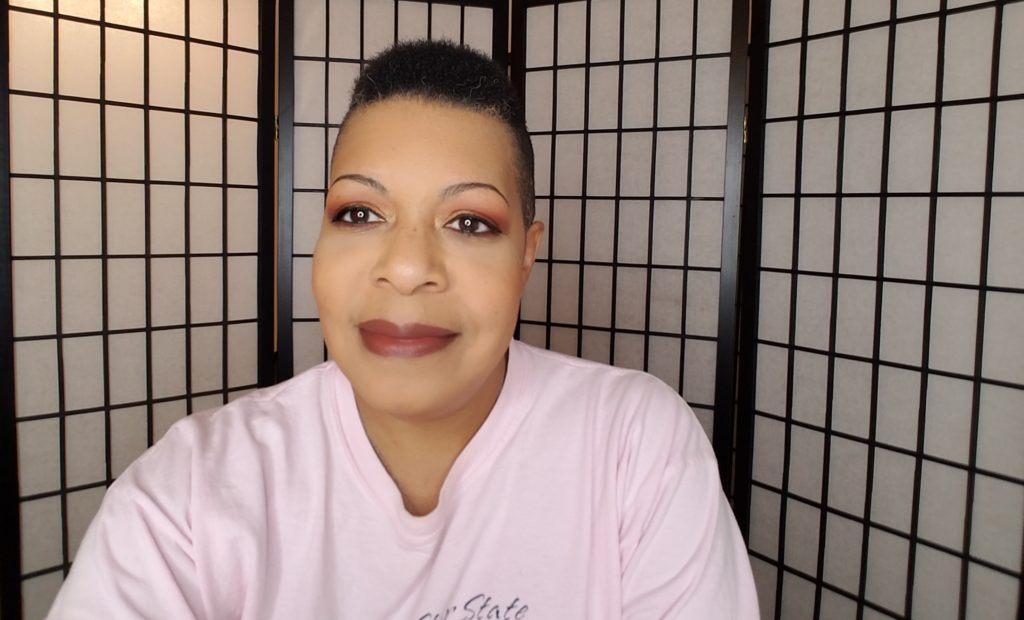 Miss Dion fully embraced her authentic self and immersed herself into the kink community in 2014. She found a home in the M/s and Leather Community through attending MAsT Meetings, The M/s Gathering, MsC, and participating in other educational opportunities. She's a concrete analytical linear thinker who lives by an internal moral code much like the Military's Code of Conduct. She's a Disabled Veteran, educated from GED to a PhD in Psychology. She's worked with adolescents, teenagers, adults, sexual offenders, the substance abuse population, and individuals dealing with various mental health diagnoses. She also conducted assessments, psychological testing, and evaluations as well as worked closely with County and State Officials. Retirement hasn't stopped, or diminished, her passion to help others work through their challenges as they pursue a more self-aware and fulfilling life. She finds joy in helping others work through whatever challenges they face. She's "MissDion" on Fetlife.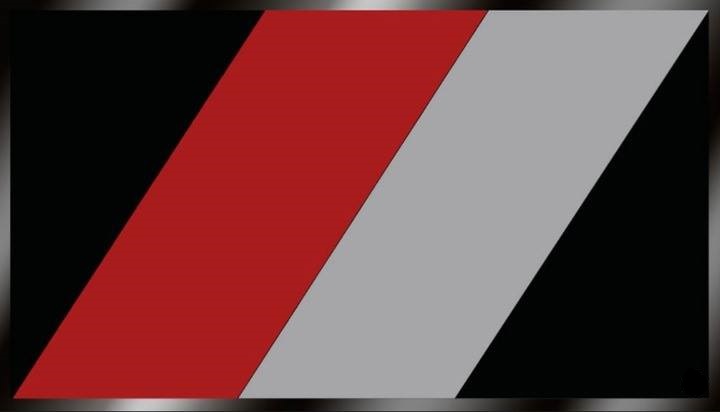 blyss came to the Lifestyle community during her formative undergrad years. Anxious to begin the journey of a new way of living, thinking and being, she participated in events in her hometown of Richmond, VA. In 2019 she released the revised edition of her book Single in the Scene: Navigating the Lifestyle Community as a Single Slave. blyss continues to be an active part of the DC Metro M/s and Leather communities through volunteerism and forming lasting connections with others in the community. She identifies with MDHL-fs and M/s and is a member of both MDHL-DMV and MAsT Laurel Women.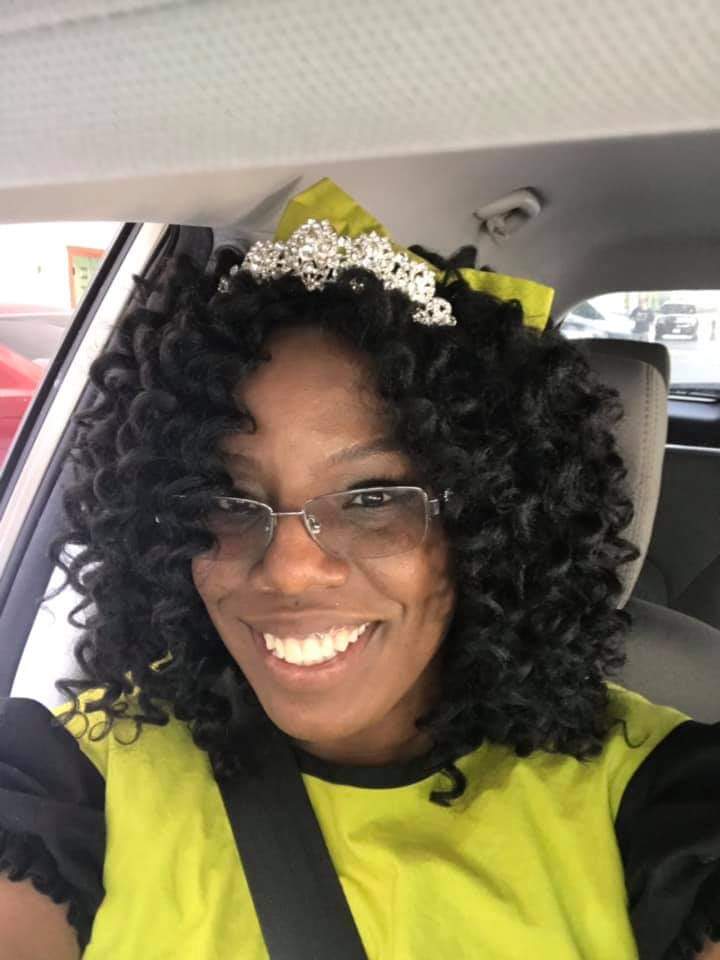 indigo Black, wife and property of Sire Orpheus Black, has not only been a sub and slave to Orpheus, but also his lifelong companion and inspiration. indigo started her journey into BDSM and the fetish lifestyle when she volunteered to be Orpheus' bottom and submissive in early 2000. Indigo got her start co- hosting the Severe Society radio show. Soon after that, Orpheus and indigo began their dark journey onto the fetish stages, performing at countless Hollywood hotspots. indigo has held the honor of being Southern California Leather slave 2014 & 2015 and Southwest slave 2016.
Over the past twenty plus years, indigo has blossomed from being a sub and slave, into an outstanding fetish model, leather craftswoman, educator, and advocate. In her personal time outside of the scene, indigo is a wife, mother, poly partner, and friend. She has become an accomplished ATS belly dancer, performing with the renowned student troupe "Crescent Rose".