MTTA, Inc. and the Master/slave Conference proudly presents:
NEW VOICES SHOWCASE
February 6, 2021
12-6 pm ET – Virtual Event
Join us for a day of education dedicated to up and coming presenters. An opportunity to foster new talent, offer feedback, and hear fresh perspectives. These presenters have never been featured at an MTTA event but have a wealth of lived experience and insight to share with the community. Help us grow our community by highlighting, elevating, and learning from diverse new voices within our community.
How to Register
Your contribution directly benefits members of the community by funding scholarships to the Master/slave Conference for those who cannot afford to attend otherwise. Please donate what you can when registering.
MTTA, Inc. is a 501c3 so your registration total can be written off as a charitable donation if desired.
Zoom event link will be emailed to each attendee after registration.
Schedule
12:00 – 1:00pm Presenter: M. Kate
Topic: Power, Authority, and Elegance: The Archetypal Queen as a Model of Female Mastery
1:00pm – 1:15pm Break
1:15pm – 2:15pm Presenter: Ricky aka BlackMusic
Topic: To Tame a Brat: Purposely Rebellious Behavior in your Dynamic
2:15pm – 2:30pm Break
2:30pm – 3:30pm Presenter: Sir Judah
3:30pm – 3:45pm Break
3:45pm – 4:45pm Presenter: Cocobuns
Topic: Recognizing and Addressing Abandonment Issues in Incoming Slaves
4:45pm – 5:00pm Break
5:00pm – 6:00pm Presenter: Master MsTique
Topic: Dealing with Disability in M/s
Class Descriptions
Power, authority, and elegance…The Archetypal Queen as a Model of Female Mastery by M. Kate
Female dominance has often been defined by male fantasy or media imagery, leaving women to seek their path, fighting the leather-clad dominatrix's preconceived image as they endeavor for self-definition. Looking in a new direction, The Archetypal image of the queen embodies the power and elegance of mastery. Explore the archetype of the Queen and how the royal complexity of 'above stairs' and 'below stairs' coexist under the rule of a female dominant household.
Dealing with Disability in M/s by Master MsTique
Disability strikes more people than is often thought. Two-thirds of the population will have a disability at some point. With that fact in mind, we know that disability will impact most of our M/s relationships at one point or another. I will help you think through and prepare your dynamic to deal with disability. Disability is not always a life-altering disease, accident, or a permanent change although it can be. Sometimes disability can also stem from a slip and fall, dental procedure, temporary illness, or any host of other issues. The important thing is to consider ways to deal with disability in your dynamic before you are faced with it.
Leadership by Sir Judah
What is leadership? Leadership is the ability of an individual to lead a group of people or organization. The success of a family, organization, or team rests on the shoulders of the leader. Our society, relationships, and our lifestyle community, as a whole, is impacted positively or negatively by those who lead. Leadership is a vital part to the success of the above-mentioned areas. Leadership is also a set of skills that can be learned by training, perception, practice, and experience over time. It is the ability of an individual. It is a lifetime activity.
Recognizing and Addressing Abandonment Issues in Incoming Slaves
This class is for anyone who is interested in dissecting the intersection between life as a new slave and abandonment issues. Surrender demands a level of trust that can sometimes feel inaccessible to first time slaves with histories of abandonment. This can pose a significant barrier to the development of a healthy dynamic. The first step is to generate discourse on the topic, so please join us as we take a look at some of the mechanics of unresolved abandonment, how it shows up in M/s relationships and discuss concrete steps to resolution.
To Tame A Brat: Purposely Rebellious Behavior in Your Dynamic
Is being a brat a bad thing? Can bratty behavior be a part of a successful, healthy, M/s dynamic? Yes it can! In this presentation, we will cover how to add this to a dynamic, potential pitfalls with some resolution methods, and a few tips, tricks, and warnings for both brats and brat tamers.
Presenters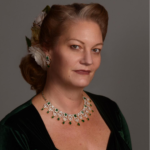 M. Kate (Mistress, Master, Majesty) identifies as a kinky, poly, bisexual, cis-gendered dominant who has traveled between many worlds, folding fantasy into reality with her M/s. As a professional actress, stunt person, producer, and animal trainer, she has woven her world from back to front, living as a professional royal who uses the 'benevolent queen' archetype as the basis of her Mastery and household. Her path is strongly influenced by her pagan upbringing and practice as a sacred sexual healer, and she maintains a strong spiritual element to the BDSM practice and M/s dynamic. She shares her life with her primary knight consort and is served by extended members of her royal household. While her interest and practice of power exchange span more than two decades, several years ago she decided to accept an invitation to speak at a gathering and entered back into the public community of D/s and M/s. M. Kate is currently a member of Philly MasT and the Asst. Director of MasT CNJ.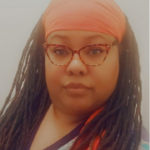 Master MsTique (She/Her) Is a Virginia-based left sider who is active in MAsT DC Pan and MAsT Laurel. Master MsTique has a passion for power exchange and for discussing the intersections of race, gender, and ability as it pertains to M/s and the M/s community.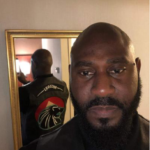 Sir Judah has been in the BDSM community for (7) years and an active member of MDHL-DMV for approximately (3) years. He has taught leadership and discipleship classes for men. His passion is to see leaders in our community become the best versions of themselves through training, fellowship, and mentorship.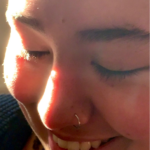 Cocobuns (Coco) has been in service to Master Dante Amor since June of 2020. She has been involved in the Baltimore BDSM/Kink scene for roughly three years and has had the privilege of connecting with some truly incredible folks along the way. Coco considers MAsT: Laurel her "home" chapter. She also regularly attends MAsT: Metro NY and MAsT: DC Pan when it's not a school night! She was the founder and Coordinator of the POC Special Interest Group (SIG) for the Baltimore Educational and Social Society (BESS) as well as the secretary of BESS from 2018-2020. Her roots in the community may be new, but they are strong! She hopes to continue nurturing those relationships as well as develop new ones as opportunities arise!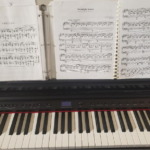 Ricky (aka BlackMusic) has been active in the public kink community for over 8 years. As the founder and host of New York City's Park Slope Alternative Lifestyles Munch (P.S.A.L.M.), co-founder/co-host of the S&M NYC Discussion Group, and regular attendee at several other events Ricky has floated around the New York City kink community in his perpetual quest for improvement. Ricky is a numbers person who enjoys a good laugh, good conversation, and soaking in knowledge. If he can combine all three, then he is in his happy place. Beware the random Dad jokes!